TT-900 Montage Tape
INTERLOCKING TAPE
To fasten securely.
Easy disengagement by hand.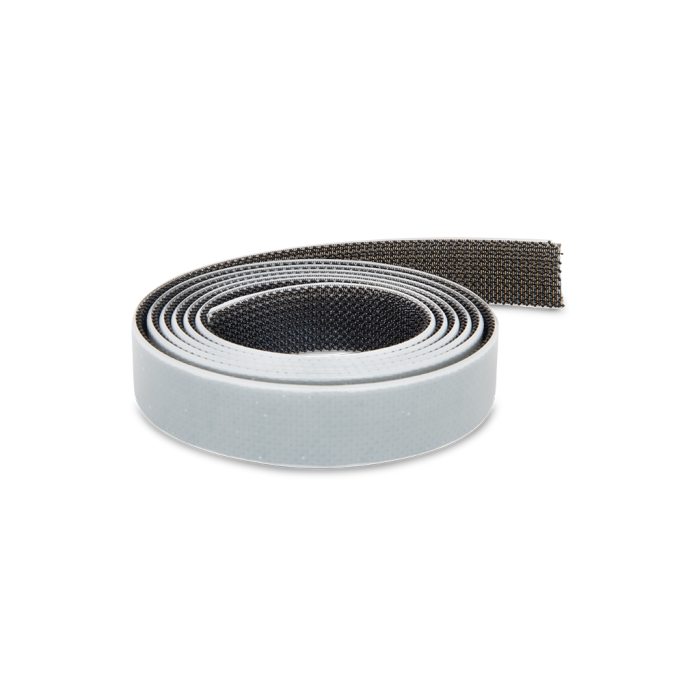 Product description
TT-900 Montage Tape is a self-adhesive, reclosable fastener whose mushroom-shaped stems snap together to create a secure bond that can, however, be peeled apart easily due to the tape's low peel strength. The two sides of the same roll can interlock in any direction by exerting a light pressure.
Specifications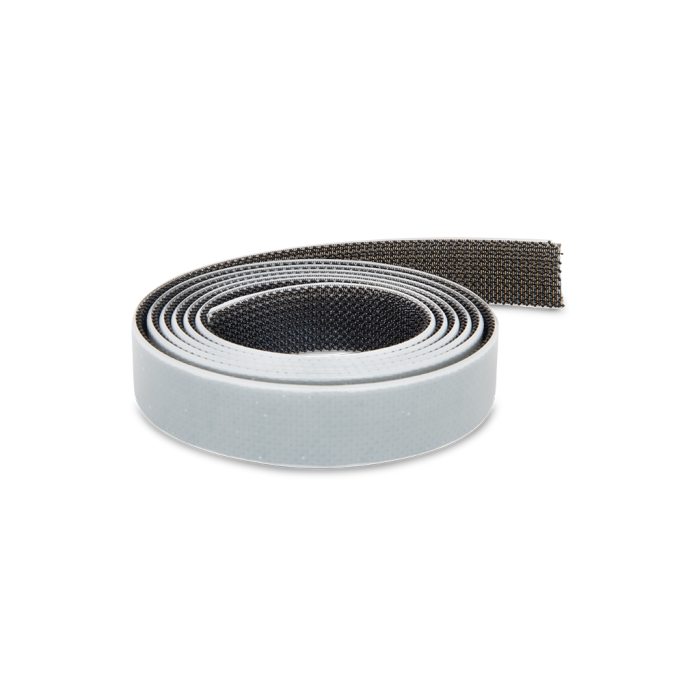 TT-900 Montage Tape
INTERLOCKING TAPE
Composition: woven polyester with polypropylene interlocking mushroom stem system.
Colour: black.
Dimensions:

width: 25 mm.
length: 2 m.
thickness: 5.4 mm.

Tensile disengagement force: 40 N/cm².
Peel strength: 2 N/cm.
Shear strength: 55 N/cm².
Application temperature: from +15°C to +30°C.
Application
Temporary, secure attachment during transport.
Exhibition stand assembly.
Fastening of removable panels.
Technical information
Technical data sheet
Available packages & colors
563025118 - TT-900 Montage Tape - 25mm
Instructions
Apply to a clean, dry and flat substrate. If necessary, first clean with Safety Clean and/or Multifoam.
Press the tape firmly into place with a rubber roller to ensure good adhesion.
It takes 24 hours at 23°C for the adhesive to reach optimum bonding strength.