TT-1011 MAG Rens
CONCENTRATED CLEANER AND PROTECTOR FOR ENVIRONMENTAL DIRT
Removes dirt caused by the environment, traffic, rain, ...
Can be used indoors and outdoors.
Provides long-term protection of porous surfaces.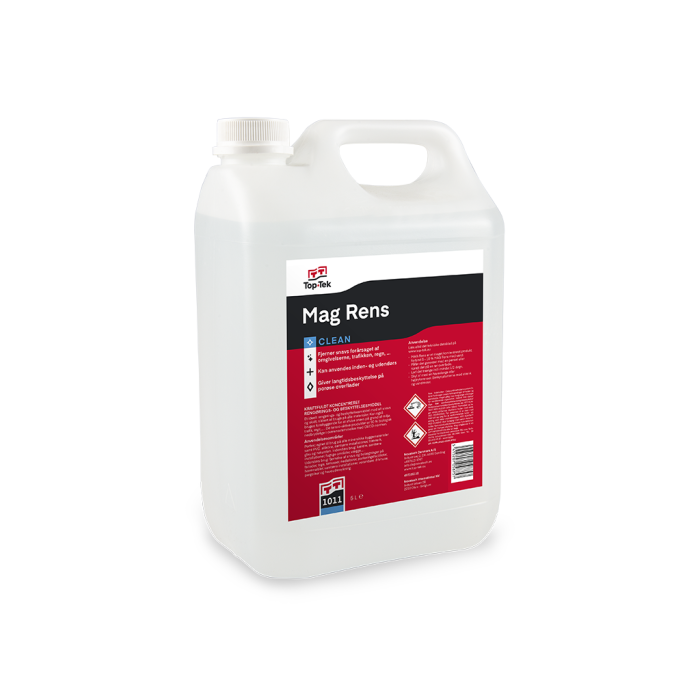 Product description
An ideal cleaner and protector for all dirt and scales, safe to use on all materials.
Can also be used preventively to repel dirt due to environment, traffic, rain,...
The tensio-active products in MAG Rens are 90 % biodegradable conform the OECD norm.
Specifications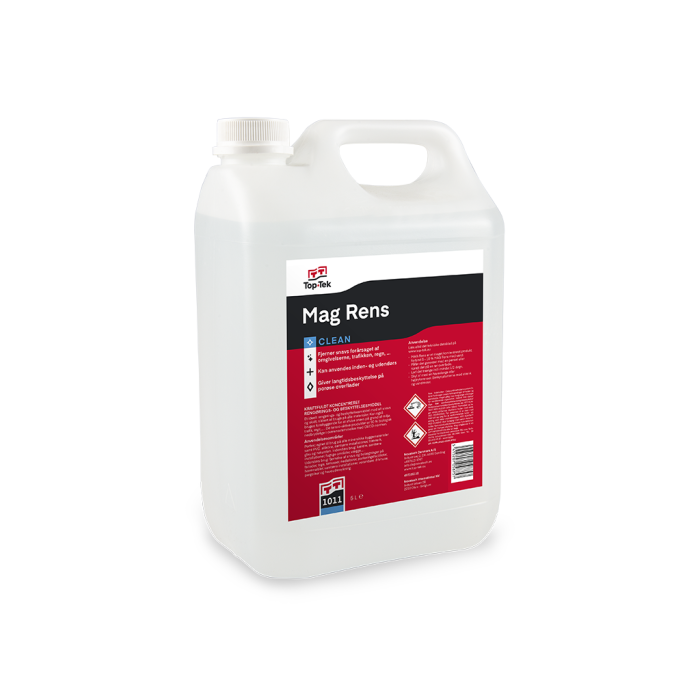 TT-1011 MAG Rens
CONCENTRATED CLEANER AND PROTECTOR FOR ENVIRONMENTAL DIRT
Composition: detergents.
Form: liquid.
Color: transparent.
Odour: characteristic.
pH: 7,5.
Vapour pressure at 20°C (hPa): 23.
Storage life: 36 months, dry, cool and frostfree.
Safety measures: please consult the Material Safety Data Sheet.
Application
Indoor use
Cellars, sanitary installations, humid areas, walls,...
Outdoor use
Removing dirt and scales from facades, roofs, terraces, gutters, parking, bluestone, garden furniture, sanitary installations, verandas, glasshouses, pergolas and garden ornaments.
Perfectly suited to be used on all mineral construction materials as well as PVC, silicone, sanitary installations and woodwork, glasshouse glass, verandas and natural stone.
Technical information
Technical data sheet
Available packages & colors
497105118 - TT-1011 MAG Rens - can 5L
497125118 - TT-1011 MAG Rens - can 25L
Instructions
MAG Rens is a very concentrated product, dilute 5 - 10 % MAG Rens with water.
Apply generously with a brush or spray it on a dry surface.
Let penetrate for at least a 1/2 day.
Spray-off with a gardenhose or high-pressure cleaner.
Protect plants against spatter and residual water.