TT-1003 PU Skumrens
POWERFUL CLEANER FOR ALL NON HARDENED PU-FOAMS
For foam guns and surfaces covered with PU foam.
Easy to use.
Applicable for all PU-foams.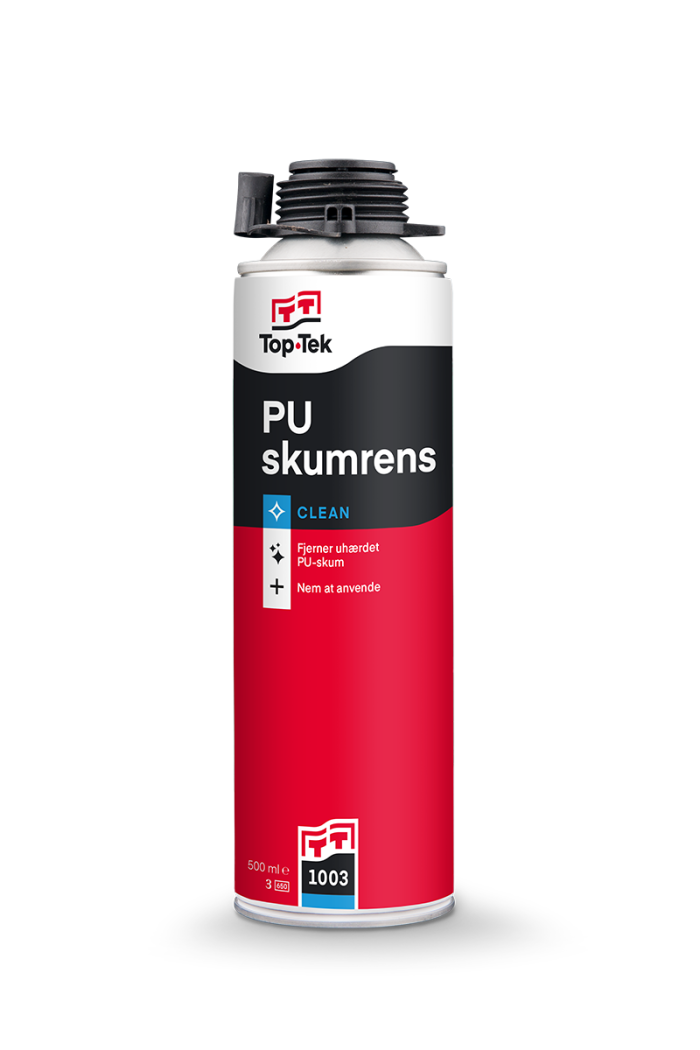 Product description
Easily removes non hardened PU-foam from all surfaces thanks to the added spray nozzle.
The easy way to clean a PU-Foam gun, screwing the spray can directly on the gun.
Specifications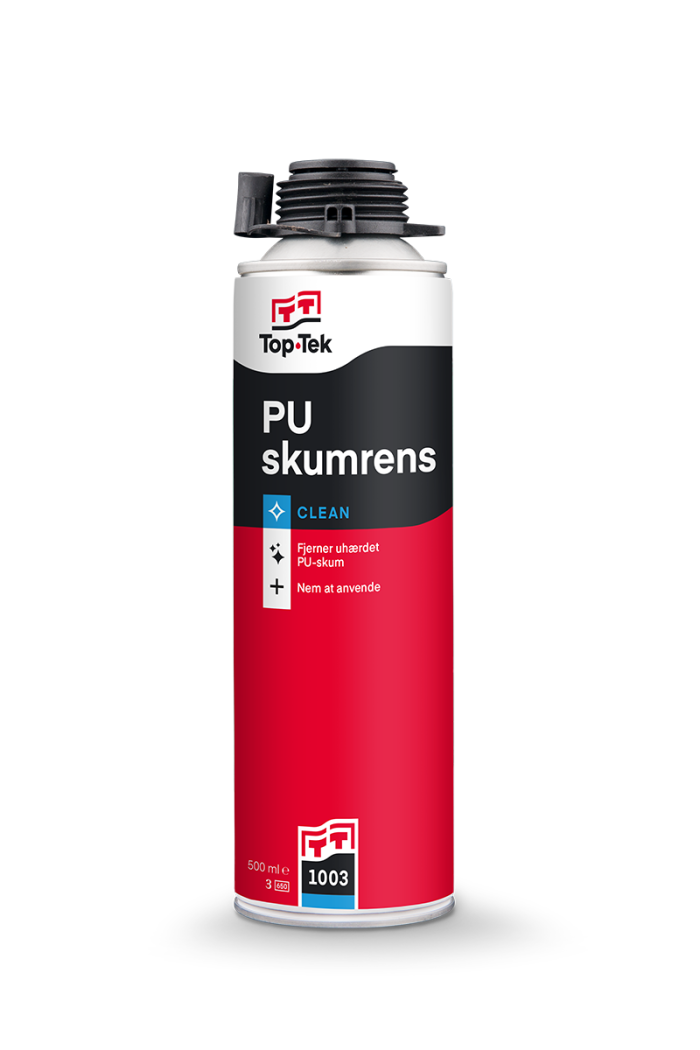 TT-1003 PU Skumrens
POWERFUL CLEANER FOR ALL NON HARDENED PU-FOAMS
Composition: e.g. acetone.
Appearance (at 20°C): liquid.
Vapour pressure (at 20°C): >= 8530 hPa.
Relative density (at 20°C): 0.79.
Water solubility: soluble.
Soluble in: ethanol, ether, chloroform.
Relative vapour density: > 1.
Shelf life: 24 months, keep dry, cool and frostproof.
Safety measures: consult the Safety Data Sheet.
Application
for cleaning PU guns.
for removing uncured PU foam.
Technical information
Technical data sheet
Available packages & colors
670802118 - TT-1003 PU Skumrens - aerosol 500ml
Instructions
Removing uncured PU foam
Install the supplied red nozzle.
Apply to a cloth and clean the surface.
Repeat if necessary.
Cleaning the Foam Gun
Fully close the Foam gun control knob and mount the PU Skumrens on the gun. Screw the spray can onto the gun until it blocks.
Fully open the gun adjustment screw and press the gun handle to remove any foam residue.
If pure cleaner comes out of the gun, release the lever and allow to act for a few minutes.
Press the lever until pure cleaner comes out.
Turn the knob fully closed and remove the cleaner.
Remove any remaining foam that is still around the ring by using the red spray head.
Test the resistance of plastics and delicate surfaces on a non visible location.