TT-1 TT-Wipes
CLEANING WIPES IN RESEALABLE BOX
Safe and skin friendly for the hands, contains glycerine.
No water, soap or solvents necessary: ideal on location.
Efficiently cleans and degreases also dirty and soiled, smooth surfaces.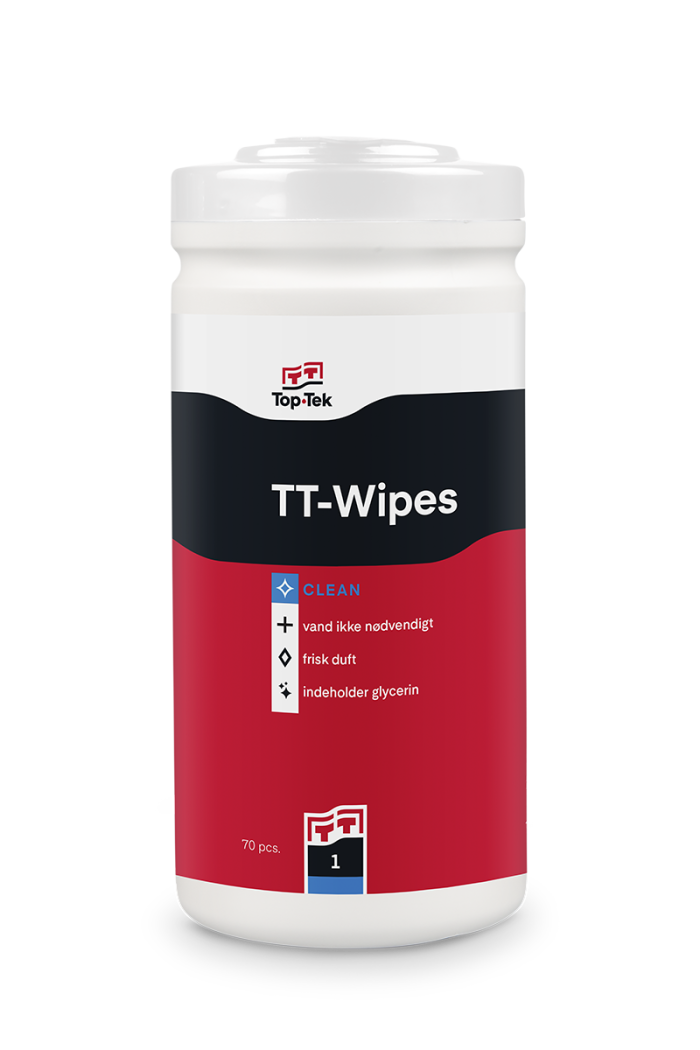 Product description
TT-Wipes are efficient cleaning cloths that are easy to take on location. They are packed in a handy packing, you do not need water, soap or solvents. TT-Wipes remove most persistent contaminations on smooth surfaces.
Specifications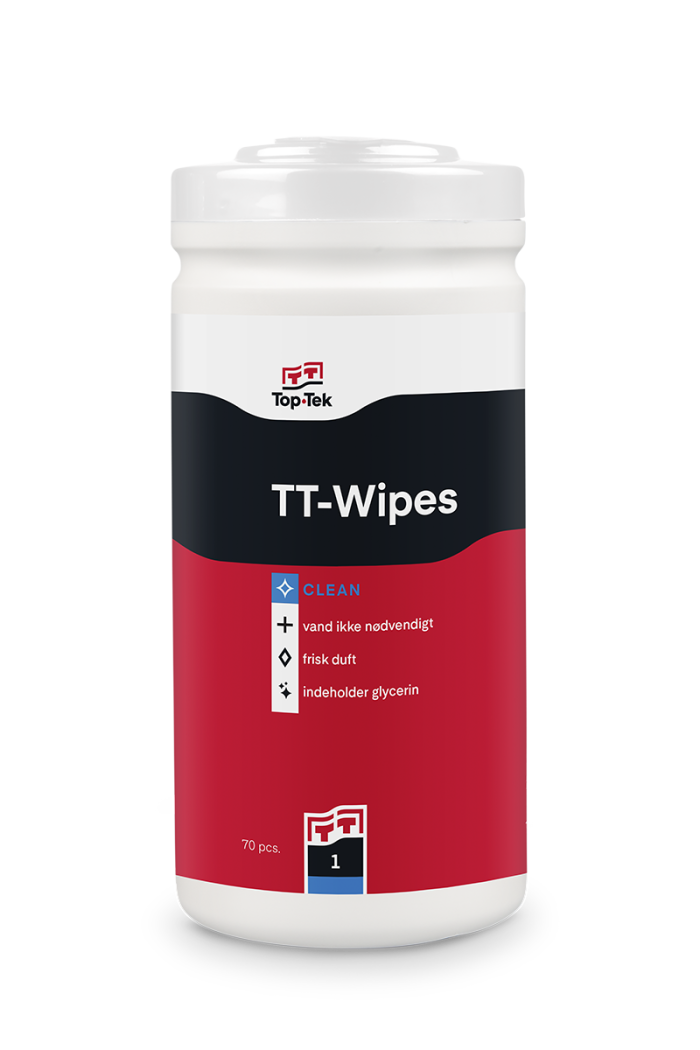 TT-1 TT-Wipes
CLEANING WIPES IN RESEALABLE BOX
Cloths: strong polycotton.
Colour: white.
Cleaners: dimethyl adipate, dimethyl glutarate and dimethyl succinate.
Fragrance: added perfumes.
Skin protector: glycerine.
Shelf life: 12 months, keep dry, cool and frost-proof.
Safety measures: consult the Safety Data Sheet.
Application
Cleans without problem very dirty hands, equipment, tools, parts, machines, ... .
Removes efficiently: oil, grease, lubricants, printing ink, non-hardenend 2-c lacquers, PUR-foam, polyester, PU-lacquers, MSpolymers, nicotine, adhesive, epoxy's, graffiti, silicones, polyurethanes, tar, ... .
Technical information
Technical data sheet
Available packages & colors
467070118 - TT-1 TT-Wipes - can 70pcs
Instructions
Rub until the dirt is gone.
Let evaporate.
Always test color fastness. Not suitable for Plexiglas and color sensitive paints.